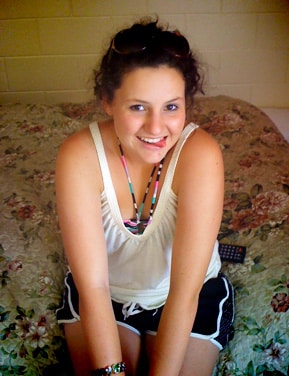 WELCOME to the BE Blessings website!
This site is dedicated to the memory of Bethany Wake (31.3.95 – 5.3.11) and committed to the overflow of love and compassion that remarkably continues to pour forth from her life.
BE Blessings is the 'beauty from ashes' ministry God has given Lynda and the Wake family as they now support and encourage others who are suffering and bereaved. Bethany's merciful heart sings out an invitation for us to allow God to complete the good work He began in her life, through our lives!
Her world-changing legacy has a number of facets and is thriving!  You too can become part of the growing number of people who realize that we are all called and enabled by God to BE Blessings to a world in need – even through our personal losses, difficulties and suffering.
"I will bless you…and you will be a blessing…" (Genesis 12:1-3)
Through this site, you can learn more about Bethany's inspiring story and have access to wonderful resources that will support you through your own trials and help you to encourage others through theirs.
Friends, we would love you to 'get to know' our Bethany so make sure you check out the links, the blogs and get hold of a copy of Bethany's devotional book – Heartbreakingly Beautiful.
Supporting the Wake Family…
The Wake family covet your prayer support as they minister God's Word to those in need. They do not receive a salary for their ministry with Wycliffe Australia or the BE Blessings ministry. If you feel led to partner with them financially, you can find out the information you need here:
Support the Wakes through Wycliffe Australia
Thank you friends!
Please note: This is the personal website of Lynda Wake. Articles and opinions shared are not necessarily reflective of the various organisations I am affiliated with.