Then days later, the appointed moment arrived for his broken body to be cremated and his life celebrated in a church overflowing with mourners. Most certainly, his close-knit family will face countless moments when the confusing ache of his loss is expressed with painful laments.
On the surface, it does look like that cursed cancer got the upper hand and destroyed our Matty. But truth always runs much deeper.  Anyone who thinks Matt McGinty lost his fight and died that day is wrong  – dead wrong.
The only thing truly dead in this remarkable story is the cancer. Matt may be gone from us for a little while, but the dreaded disease is gone for good. Never to return. Ever! And all this because of the faithfulness of one Man – the Man Jesus Christ in whom Matt entrusted his entire life and destiny to.
After we heard the news of Matt's peaceful passing, I sat with my husband and we wept. I asked David to give me one word to sum up Matt's life. It only took a moment for him to say with a quivering smile, 'Faithful'. Interestingly, the moment I asked David that question, the same word popped into my head too.
Matt McGinty was faithful. Now that is something everyone can say.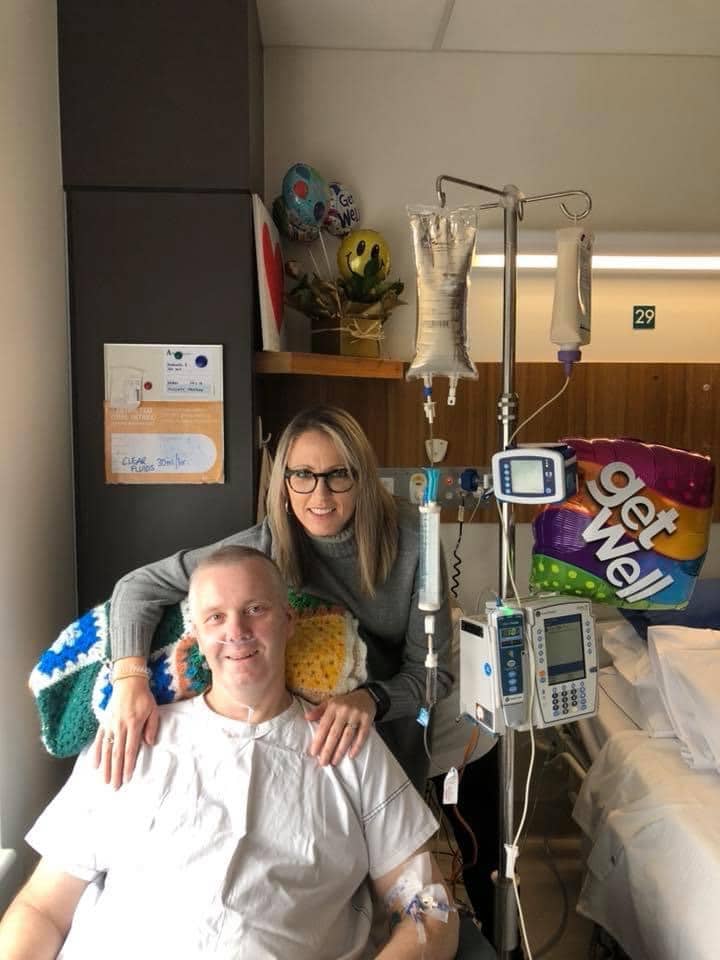 What does it mean to BE FAITHFUL?
The dictionary defines faithfulness this way: Remaining loyal and steadfast.           Dependable. Reliable. Fulfilling commitments. Delivering promises. 
Matt would be the first to say he was not faithful every moment of his life. None of us can lay claim to that kind of perfection. But Matthew Gary McGinty was indeed faithful in all the essential moments  – in the moments that mattered:
Faithful husband as with delight he fulfilled the vows he made to his precious wife. 
Faithful father as with gratitude he lavished love upon his much adored children.
Faithful son as with great affection he honoured his father and mother all his life.
Faithful brother as with laughter and prayer he held his little bro's close.
Faithful brother-in-law and uncle as with dignity he supported his wider family.
Faithful friend as with humility he generously blessed and served many.  
Faithful friend of Jesus as in surrender to the heavenly Father's good purposes he suffered well – filled with God's Spirit of enduring hope.
Matthew Gary McGinty
Faithful in the moment of diagnosis. Faithful in the in-between moments.
 Faithful until the end moment that birthed new life.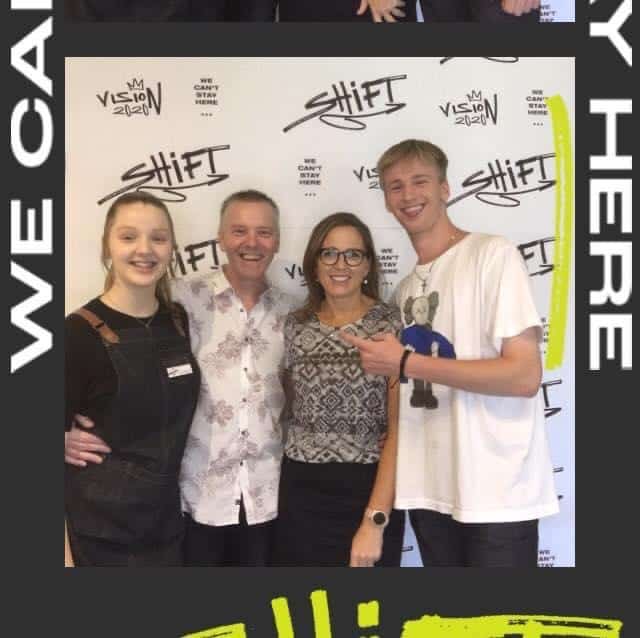 That's our Matty and we love him.
No, we cannot say Matt McGinty lost his battle with cancer. Throughout his long trial, a peaceful sense of victory surrounded Matt, even in his darkest days. In fact, during our last visit together,  I noticed a glimpse of Heaven radiating from his drawn face.
Nothing entrusted to Jesus can be lost… Matt knew this with an intimate knowledge only gained after enduring much more than he could bear on his own. His life still resounds heartfelt thanks to his beloved family and eternal praise to the One who strengthened him through it all.
It was a privilege to be Matt's friend for over 30 years. It has been an honour to share more than three decades of joys and sorrows with this faithful man of God. Matty was always very kind and gentle with us – particularly when supporting us through our own moments of pain. Indeed we shared some tearful, yet wondrous moments together. It was always good to connect with Matt and ponder these precious truths that forged our shared hope:
The moment Jesus took on our curse upon His cross, all evil and death were dealt with. Forever. 
The moment we believe in Jesus – trusting His life, death and resurrection – we live as His Beloved. Forever.
The moment is coming soon when Jesus will come again and make all things new. Forever.
The moment He returns, we will be given brand-new bodies and will live with Him on the perfect New Earth. Forever. 
And so for now, in this moment while we wait for all these beautiful promises to be realised, we remember and celebrate our faithful Matty – now beaming with glorious freedom as he joyfully beholds Jesus, face-to-face.
And in this moment, because Jesus is faithful in every moment, we gladly say:
The faithful love of the Lord never ends! His mercies never cease! Great is his faithfulness; his mercies begin afresh each morning. I say to myself, "The Lord is my inheritance; therefore, I will hope in him!" Lamentations 2:22-24 NLT
SONG: Faithful God by I Am They