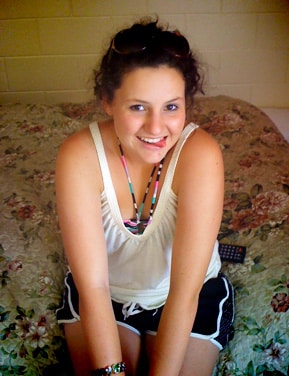 Edited REPOST from March 2017
Bethany was such a giver! We look back with pleasure and remember the times when, as a small girl, she literally emptied her little purse for those in need. We also recall, with lumps in our throats, the generous way she kept giving throughout her illness as a teenager. As she gave, Beth proved over and over the truth of the life-giving words of Jesus when He said…
"It is better to give than to receive."
We are so pleased to report that through the generosity of family and friends, we were able to pass on $2,000 to Wise Choices for Life on Bethany's behalf last year. What a birthday gift!
A HUGE thanks to those who responded so generously. 2019 marks the fourth year we have promoted this wonderful organisation, offering the opportunity to give a dollar for every birthday year in remembrance of our girl. Around 50 people donated last year – so you can calculate that some were more than generous by adding an extra zero to their gift! Who says that zero = nothing! What a difference this gift will make on the ground in Uganda to help train people to pass on the Good News through reproductive health education. 🙂
Click here for a short clip that will inspire you…  The Bethany Wake Scholarship
March 31 marks 24 years since we were blessed by the gift of Bethany Joy. Again we have an opportunity to BE Givers and donate $24. Many have already given and we hope to surpass last year's gift to Wise Choices. Let's keep Beth's 'Blue Box' full to overflowing! 
BE Blessings Trust Account:      BSB 013 308       Account Number 381 757 698
**On May 9, CBM is relaunching The Bethany Wake Stop Fistula Appeal. This is an exciting new development and with your help, we will be supporting a brand new project in Nigeria.
**Bethany's story will also feature in a documentary later in the year to promote CBM Miracles Day! Lyn has just returned from filming in Nepal at the Eye Hospital and in coming weeks the Australian Christian Channel TV crew will come to Melbourne to film the other parts of the doco. Stay tuned for even more opportunities to BE Blessings to many and BE Givers like Beth!
"The generous will themselves be blessed…' "Proverbs 22:9
With our sincere gratitude, Bethany's family 🙂